$43.99
Glucosamine Chondroitin MSM
For those looking for support with joint repair and pain, contains shellfish
Gluten, Soy, Nut Free
No Artificial Colors or Preservatives
Non-GMO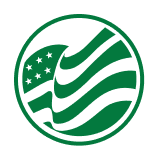 Made in the USA
Glucosamine Chondroitin MSM
About Glucosamine Chondroitin MSM
Glucosamine is found naturally in the body and is needed to form hyaluronic acid, a gel-like substance in the connective tissue that acts like a cushion for the joints by retaining water in those areas. *

When combined with chondroitin, Glucosamine can help support cartilage health within the joints, especially in areas that are most prone to wear and tear such as the hips, knees and spine*. MSM or methylsulfonylmethane also supports joint health maintenance making this supplement a great addition to your joint pain management program*.

Use caution if you have a shellfish allergy as it's made from crab, shrimp, oyster, crayfish and lobster shells. Instead try Flavor & Fettle plant-sourced Glucosamine.

Uniquely you...
Recommendations to
power

your life

No two bodies are the same, so a one-size-fits-all approach to health just doesn't make sense. Our in-house clinical nutritionist has designed kits and supplement recommendations for your unique needs and health goals. Complete our short quiz to receive a custom consultation.