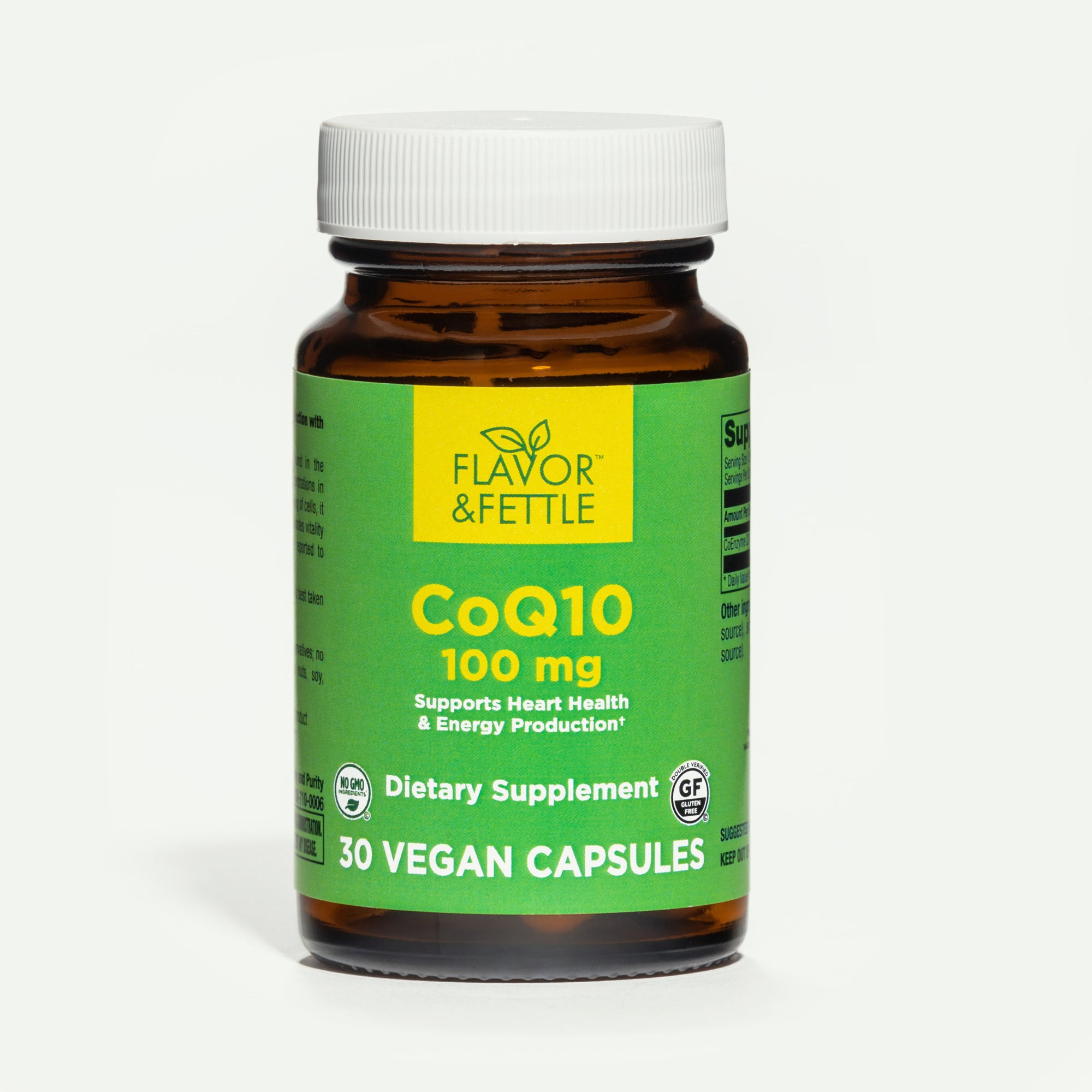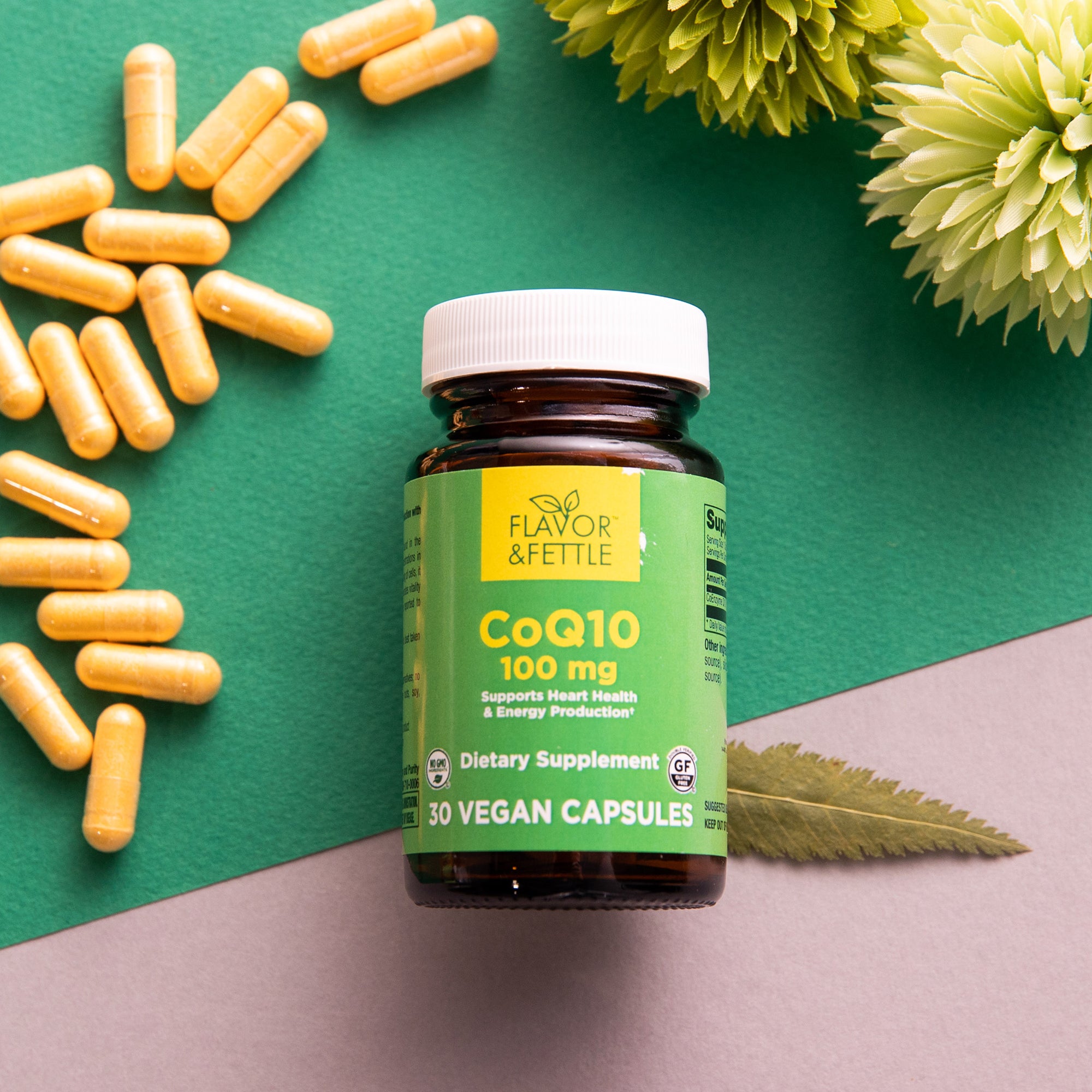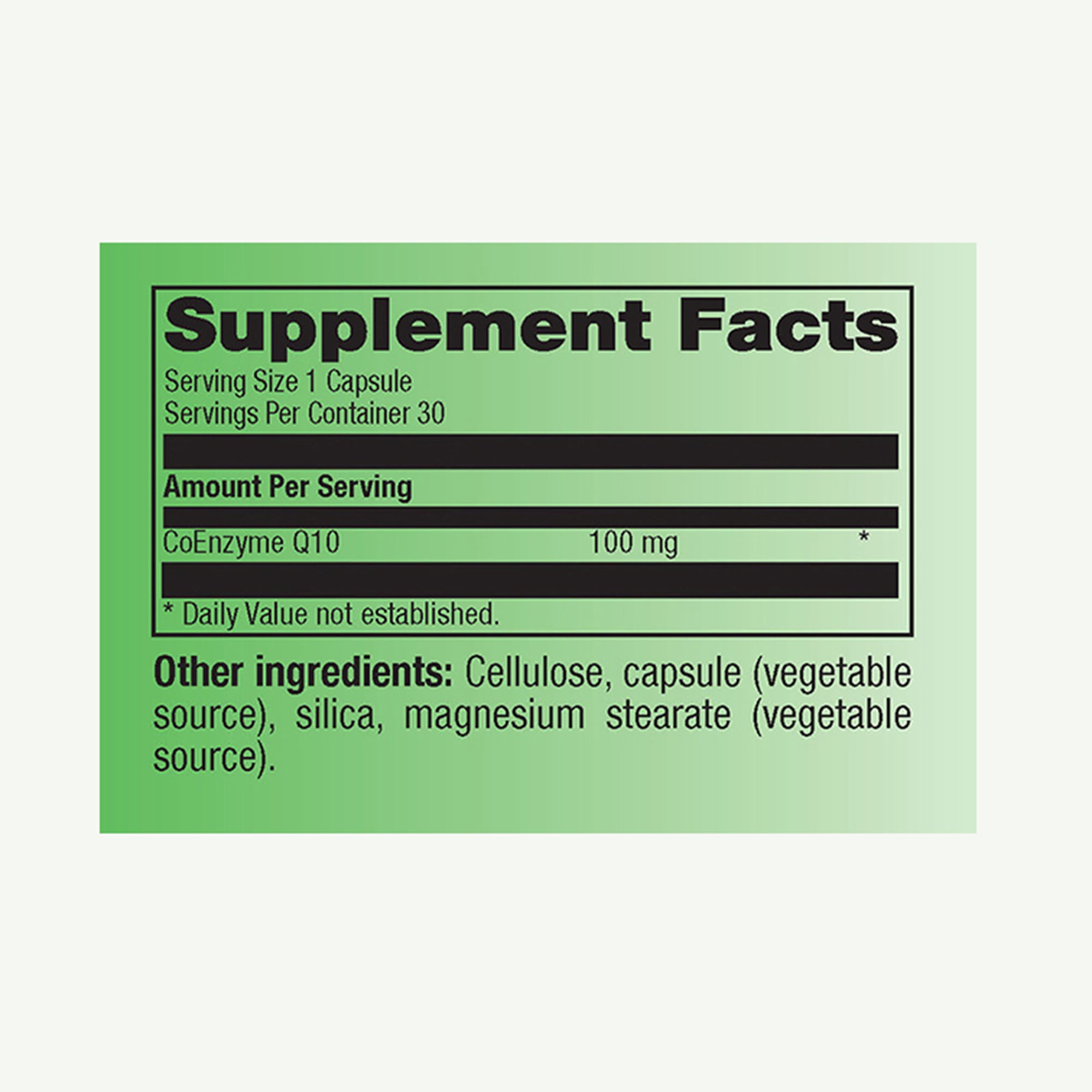 $40.99
CoQ10
For those looking for support with heart health, energy, and aging
Vegan
Gluten, Soy, Nut Free
No Artificial Colors or Preservatives
Non-GMO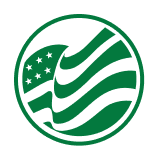 Made in the USA
CoQ10
About CoQ10
Coenzyme Q10 or CoQ10 is best known for its role in energy production in the powerhouse of your cell, the mitochondria*.

It's normally produced in the necessary amounts by the body or absorbed from foods like organ meats, fatty fish, animal proteins, cruciferous vegetables such as broccoli, leafy greens, strawberries, oranges, nuts, seeds and beans. However, as we age, our ability to produce this nutrient begins to decline, which is why a CoQ10 supplement can be beneficial*.

Since CoQ10 requires Vitamins B2, B3, B5, B6, B12, folic acid and Vitamin C to produce energy at the cellular level, this supplement pairs well with our Phytonutrient B-Complex and Vitamin C supplements, making it a great addition to a healthy aging regimen*.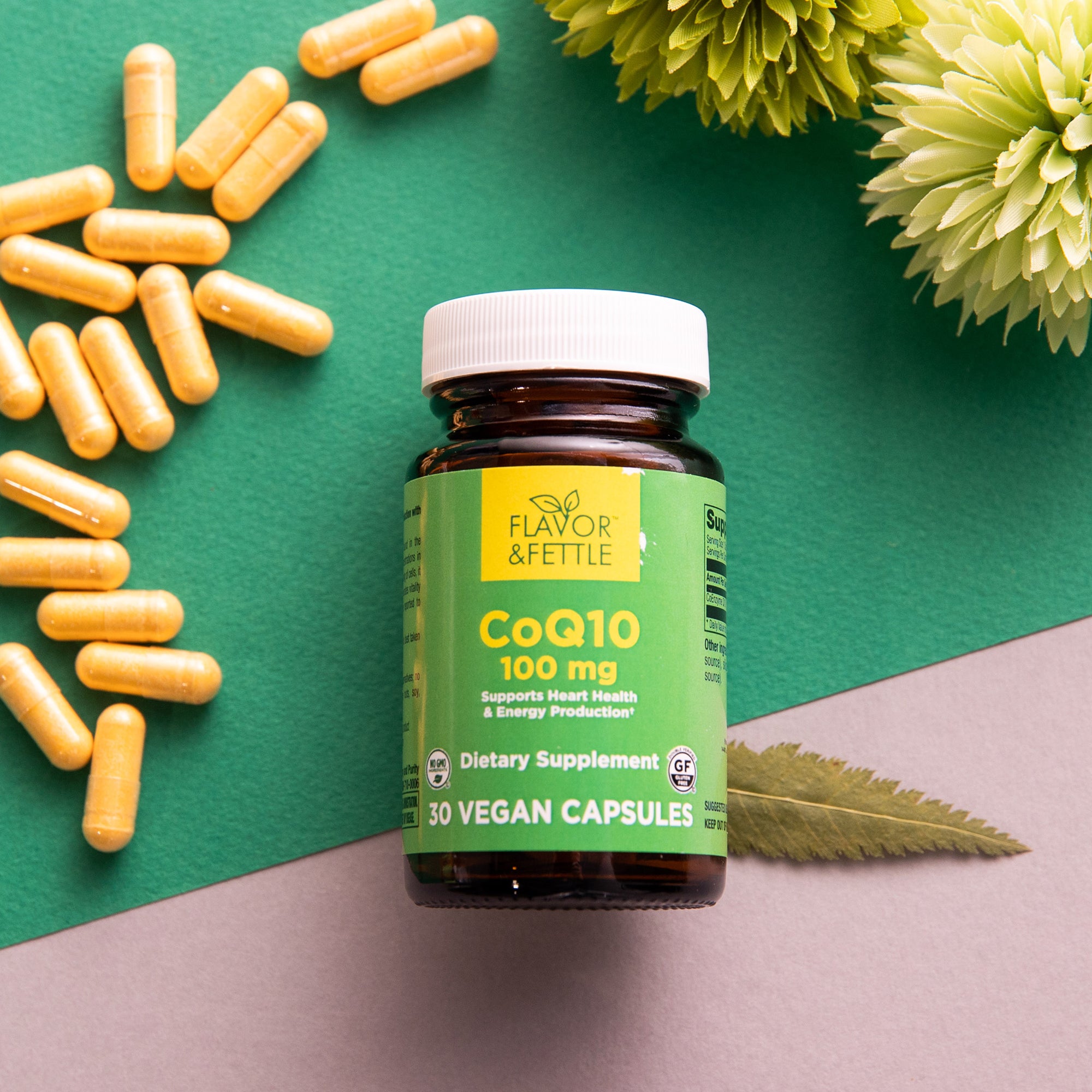 Uniquely you...
Recommendations to
power

your life

No two bodies are the same, so a one-size-fits-all approach to health just doesn't make sense. Our in-house clinical nutritionist has designed kits and supplement recommendations for your unique needs and health goals. Complete our short quiz to receive a custom consultation.