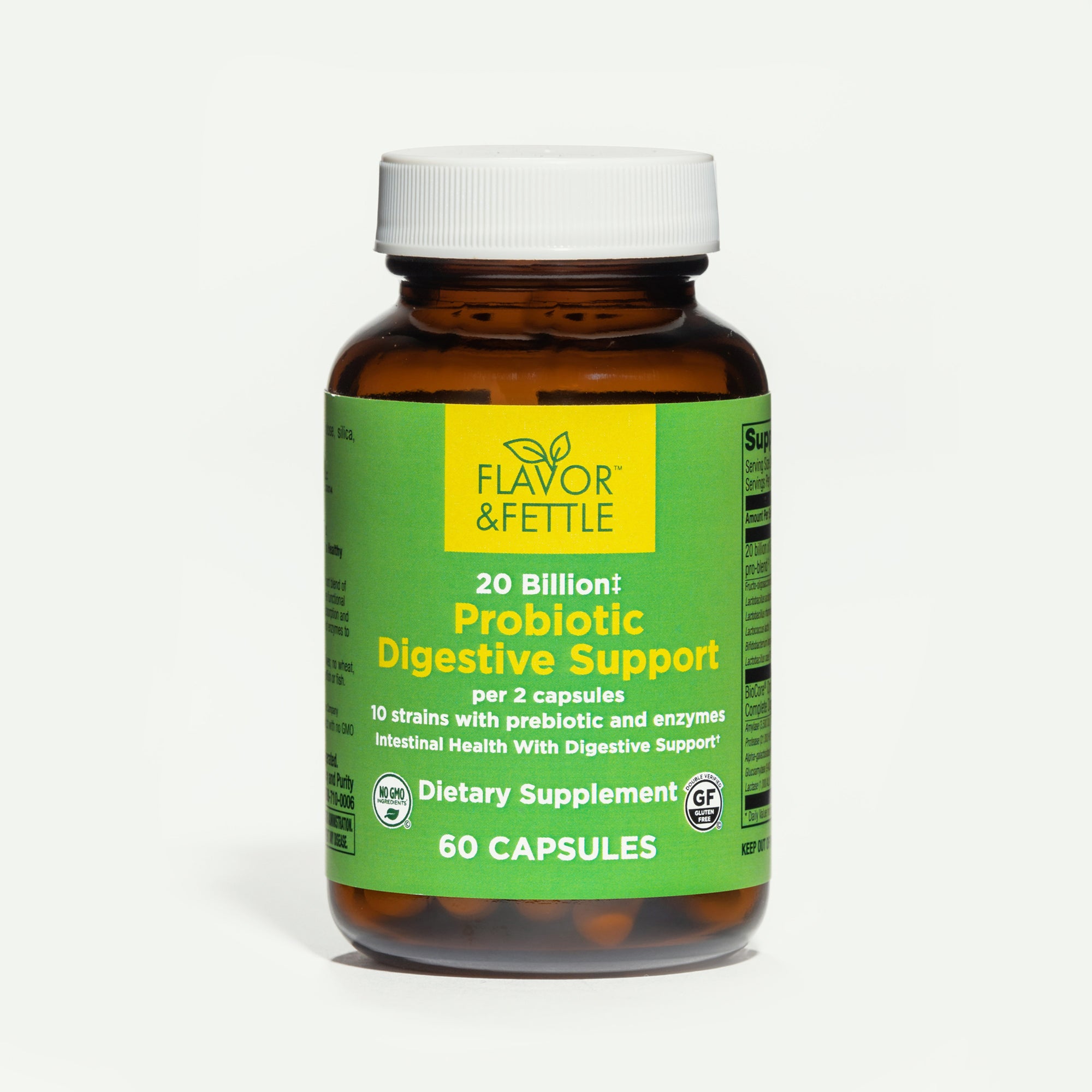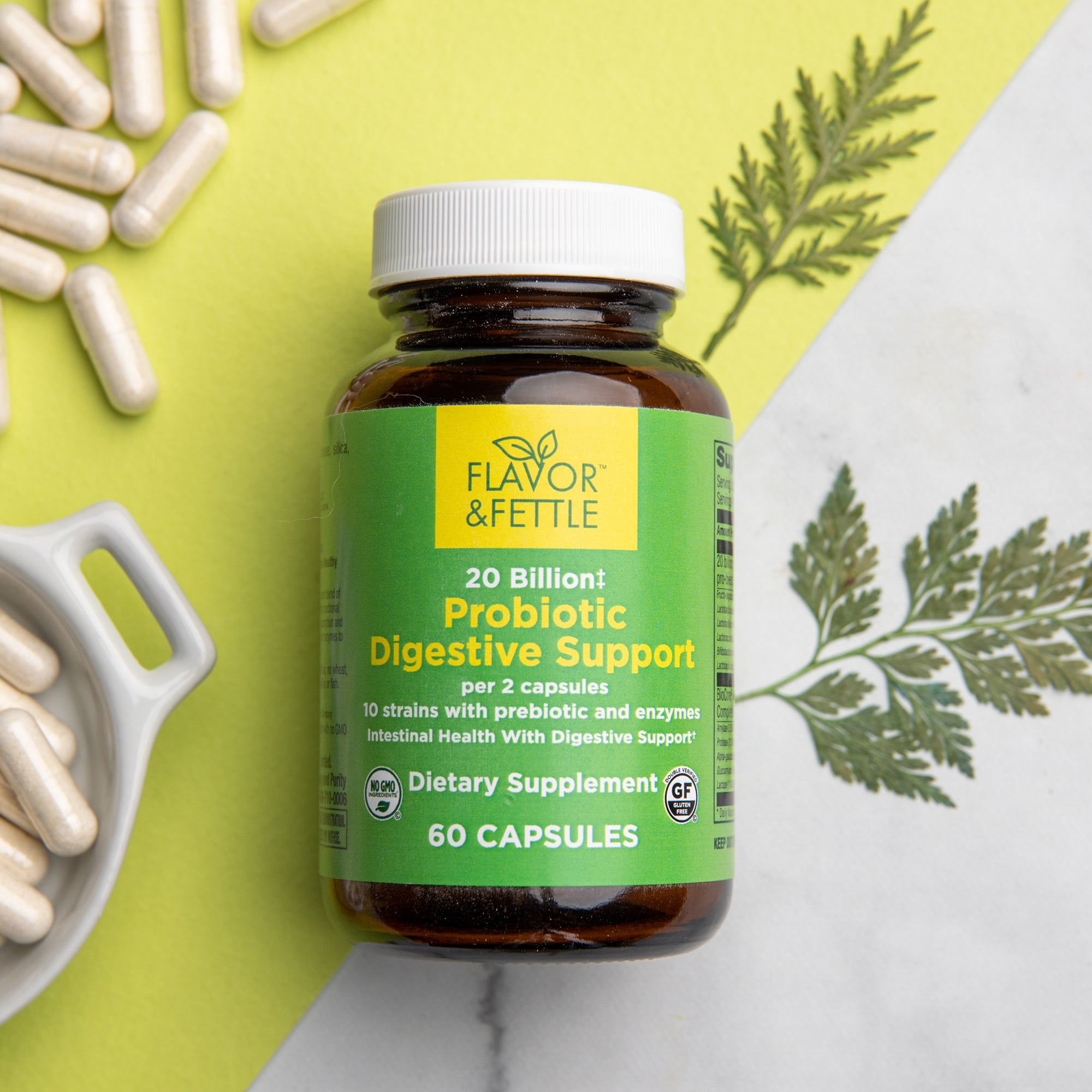 $42.99
20 Billion Probiotic Digestive Support
All in one digestive supplement, aids with bloating and supports skin health
Gluten, Soy, Nut Free
No Artificial Colors or Preservatives
Non-GMO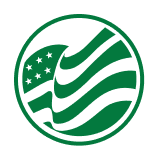 Made in the USA
20 Billion Probiotic Digestive Support
About 20 Billion Probiotic Digestive Support
Prebiotics, probiotics and digestive enzymes are all helpful tools in supporting a healthy digestive system*.

Prebiotics provide a food source for healthy bacteria within the intestines while probiotics are the healthy bacteria that can crowd out the bad*. Digestive enzymes are made naturally by the body to break down proteins, fats and carbohydrates, but these enzymes can sometimes be low due to overwhelming environments, bacterial overgrowth, a poor diet or aging*.

This complete probiotic digestive supplement contains all three*.

Each serving provides 20 billion CFUs of bacteria, a prebiotic and 9 different enzymes to support the process of breaking down food into a usable fuel*.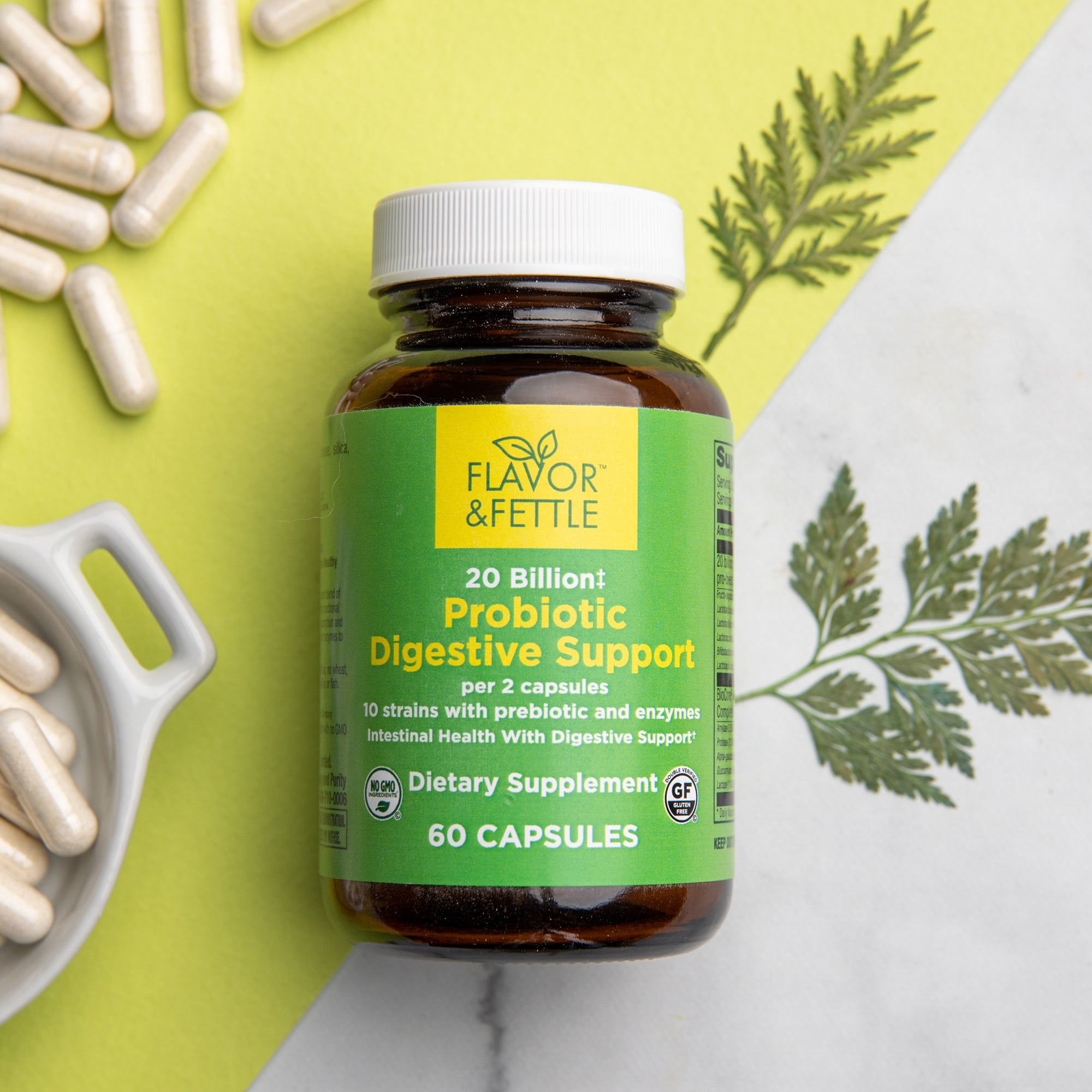 Uniquely you...
Recommendations to
power

your life

No two bodies are the same, so a one-size-fits-all approach to health just doesn't make sense. Our in-house clinical nutritionist has designed kits and supplement recommendations for your unique needs and health goals. Complete our short quiz to receive a custom consultation.