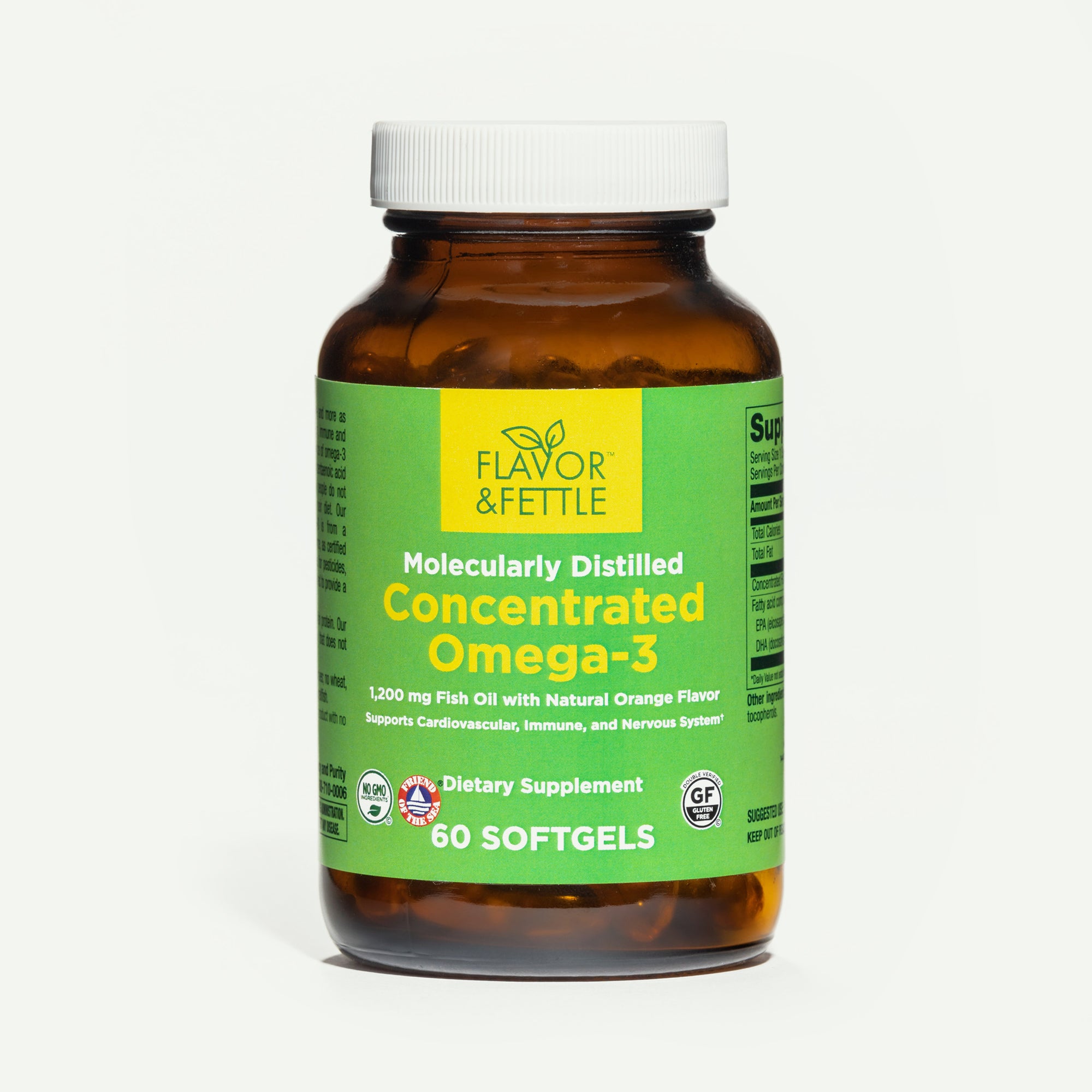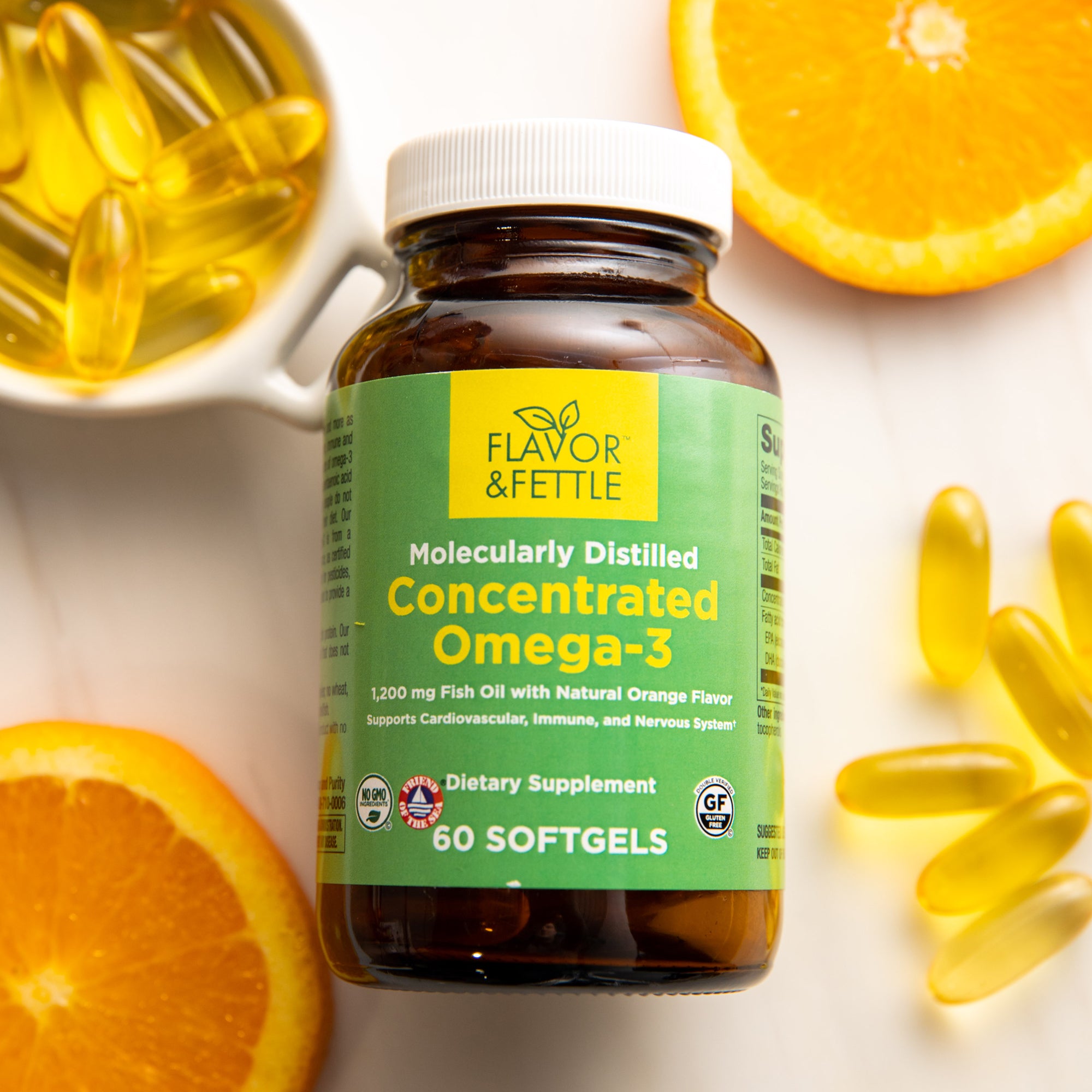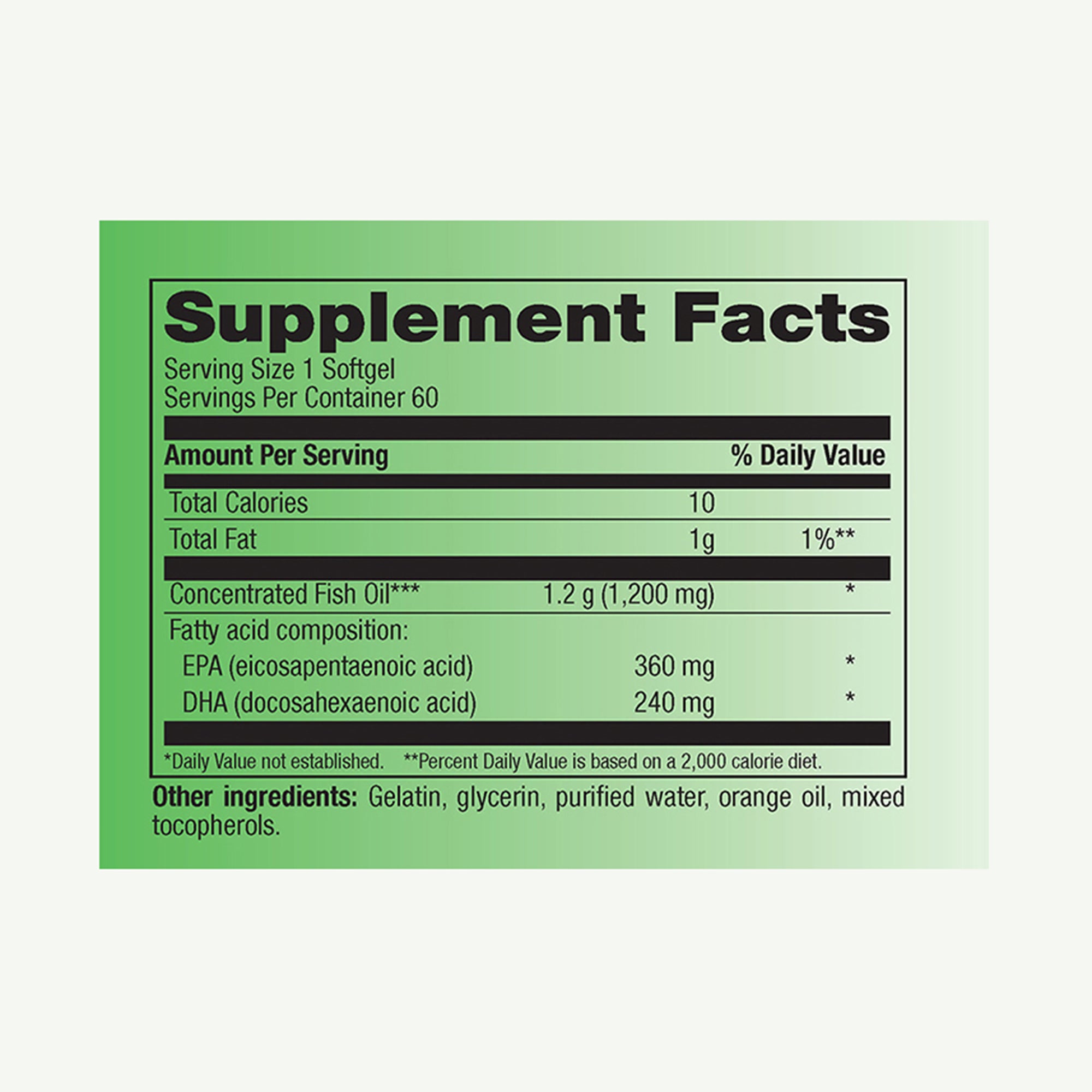 $24.99
Concentrated Omega-3
For those looking for support in brain, heart, skin, and nerve health
Gluten, Soy, Nut Free
No Artificial Colors or Preservatives
Non-GMO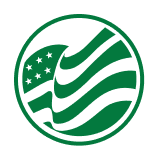 Made in the USA
Concentrated Omega-3
About Concentrated Omega-3
Essential fatty acids are crucial for almost every vital system in the body. In order for them to work properly, there needs to be a healthy ratio of Omega-3 to Omega-6 fatty acids. With modern processed foods, people are often taking in more Omega-6, causing an imbalance in this delicate ratio and possibly the need to supplement with Omega-3.

Omega-3, specifically, could help support the nervous system, cardiovascular system, skin hydration, immune health and more*.

Each Flavor & Fettle Concentrated Omega-3 soft gel has 1200mg of fish oil, from sustainably raised fish, and has been molecularly distilled which removes heavy metals, PCBs and pesticides. Concentrated Omega-3 also contains all-natural orange oil to enhance scent and flavor.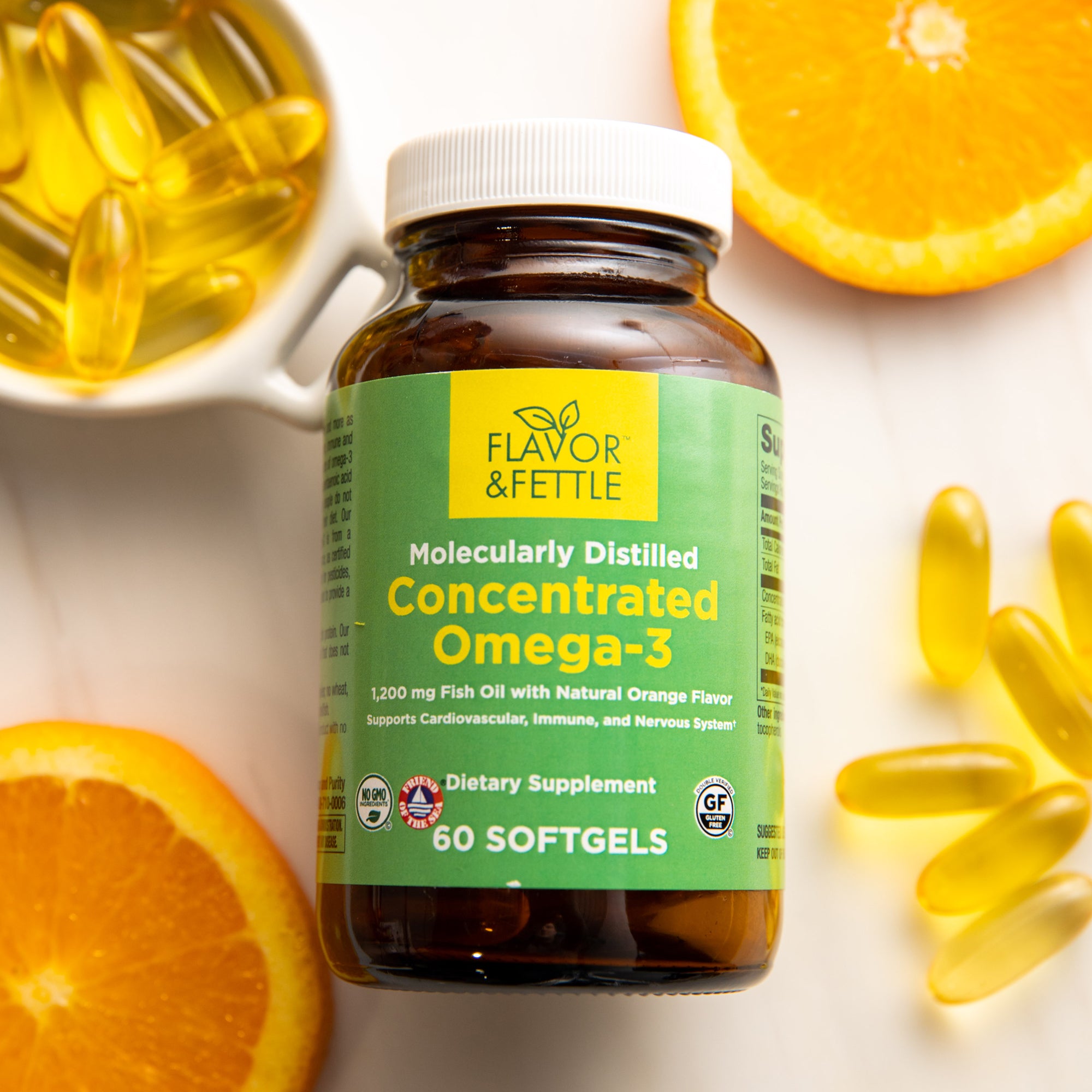 Uniquely you...
Recommendations to
power

your life

No two bodies are the same, so a one-size-fits-all approach to health just doesn't make sense. Our in-house clinical nutritionist has designed kits and supplement recommendations for your unique needs and health goals. Complete our short quiz to receive a custom consultation.